C&I Nail Drill 5 in 1 Super Cut Series Crossed Version efile for Electric Nail Drill Machine Design Senior Nail Techs E-File to Quick Remove Hard Nail Gels
Regular price
$0.00 USD
Sale price
$17.99 USD
Unit price
per
Couldn't load pickup availability
Availability:
1000 in stock
Regular price
$0.00 USD
Sale price
$17.99 USD
Middle -M
Nail Drill with 5 in 1 Multi-functions: Upgrade version from 5 in 1 nail drill bit original version, the super cut series have most functions same with original version and have a unique function -super cut.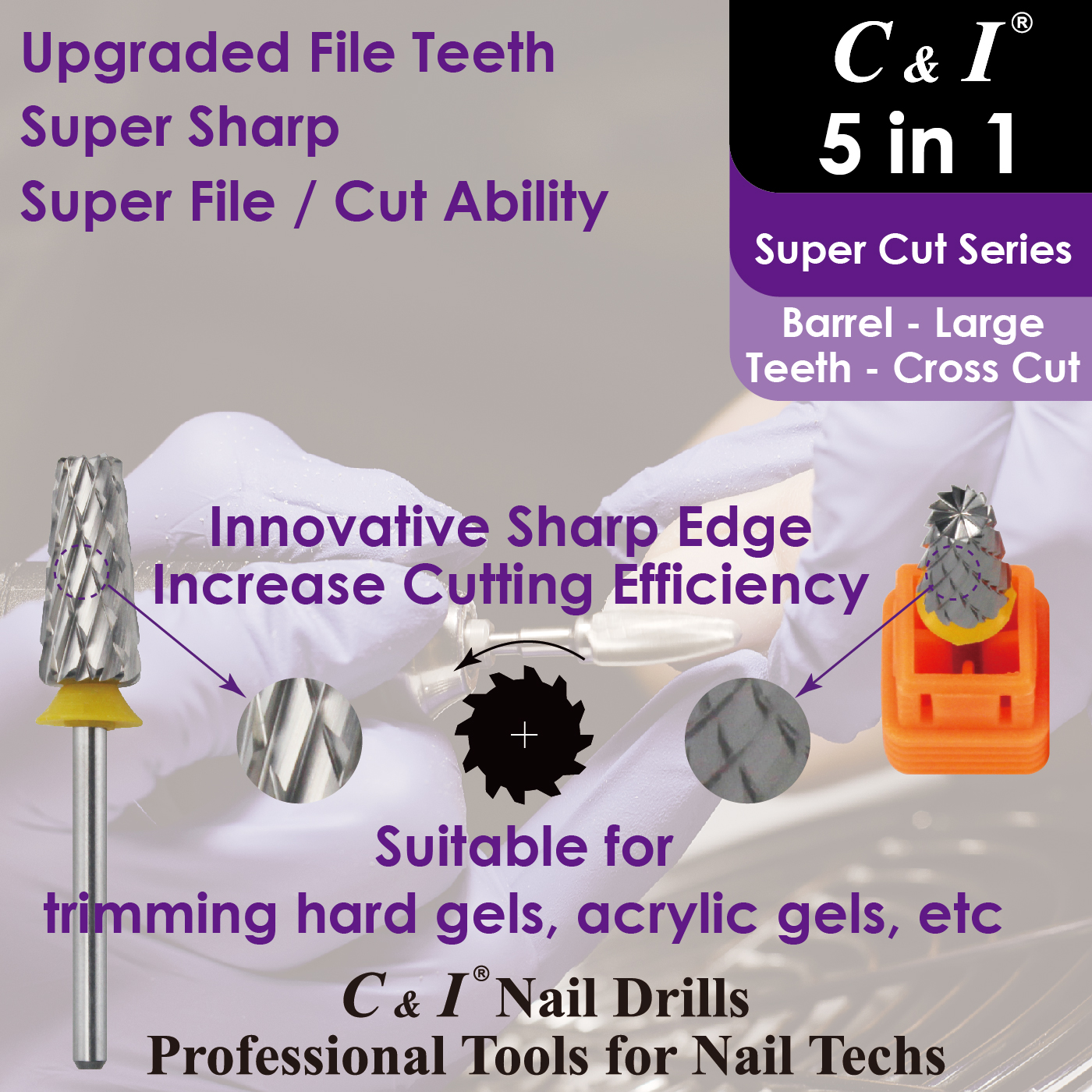 Super Cut Function: New designed file-teeth. Sharper and stronger. This version could remove trimming hard gels, and hard acrylic gels. Recommend to senior nail techs.

Crossed Version: The file-teeth lines are corssed with each other. Corssed file-teeth could give you a smooth nails.

Multi-functions: Almost the same with the 5 in 1 original version - 

a) Each efile has 3 sizes file-teeth. b) Each e-file has rounded corner at top. c) Super cut /file function - much more sharper than 5 in 1 original version.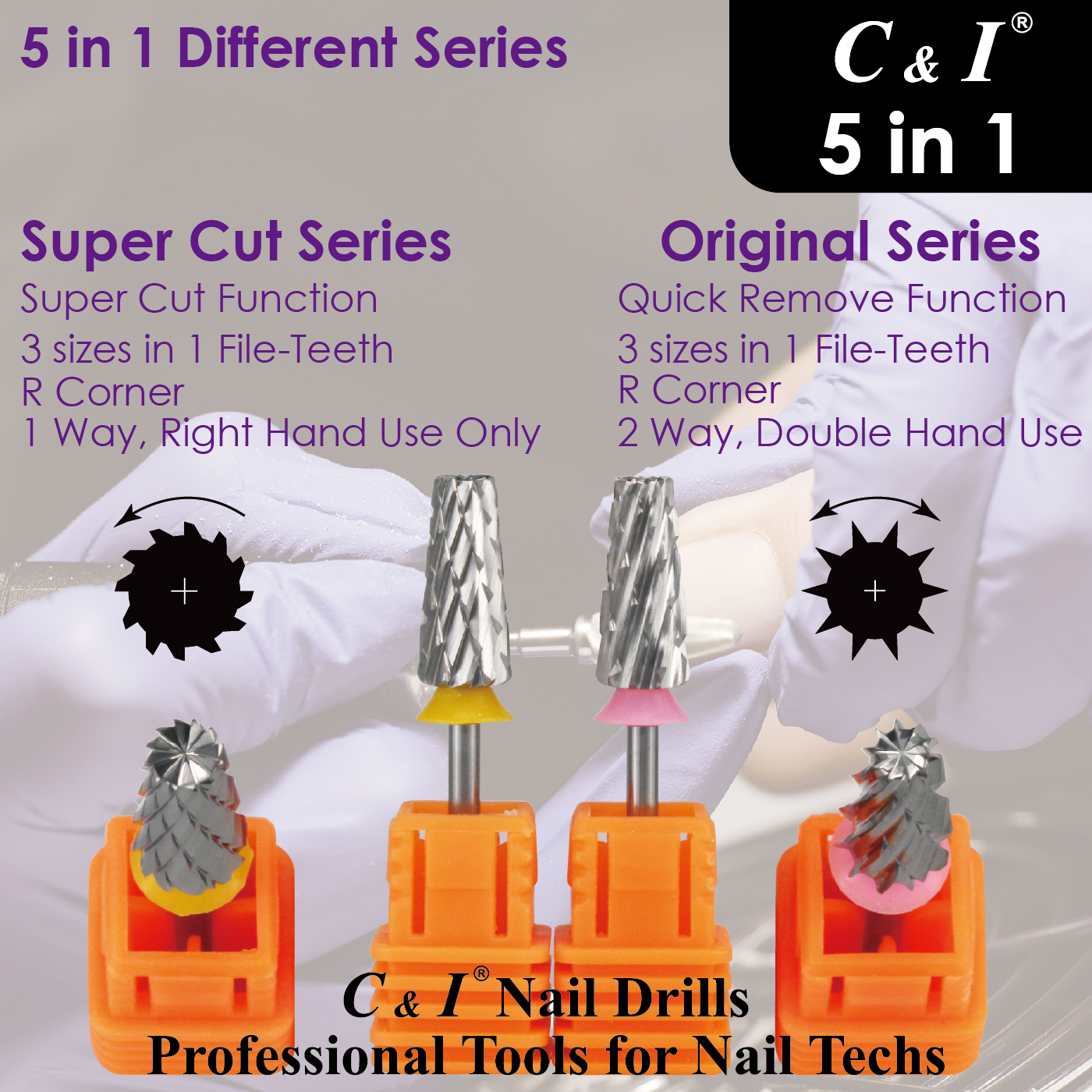 3 sizes Function: The size of each nail drills are changes from top to bottom, bigger and bigger. The biggest size is the drills original size. Take the e-file which original size is Middle-M for example.  The original size M is at the bottom area. The middle area is Fine -F. And its top area size is Extra Fine -XF.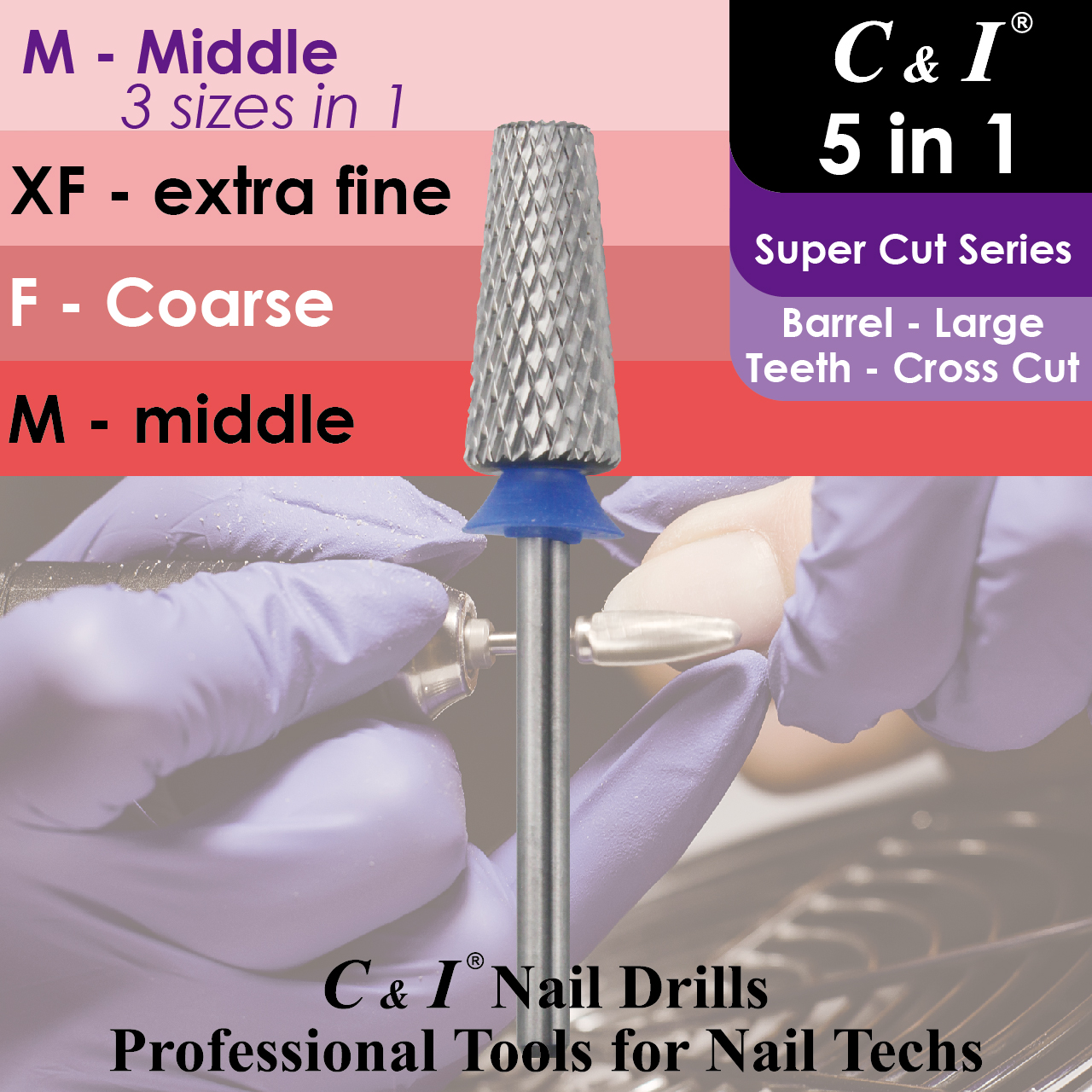 Explain the sizes of 5 in 1 super cut series efile: The sizes family are only 4 for choose. Middle-M, Coarse-C, Extra Coarse-XC, and Double Coarse-XXC. The above 4 sizes remove ability are not the same with original nail drills. Plus with super cut function, the size M is almost the same with size XXF, and XF. The Size C is almost the same with XC, XXC. The size XC is almost the same with XXC, 3XC. The size XXC is almost the same with 3XC, 4XC.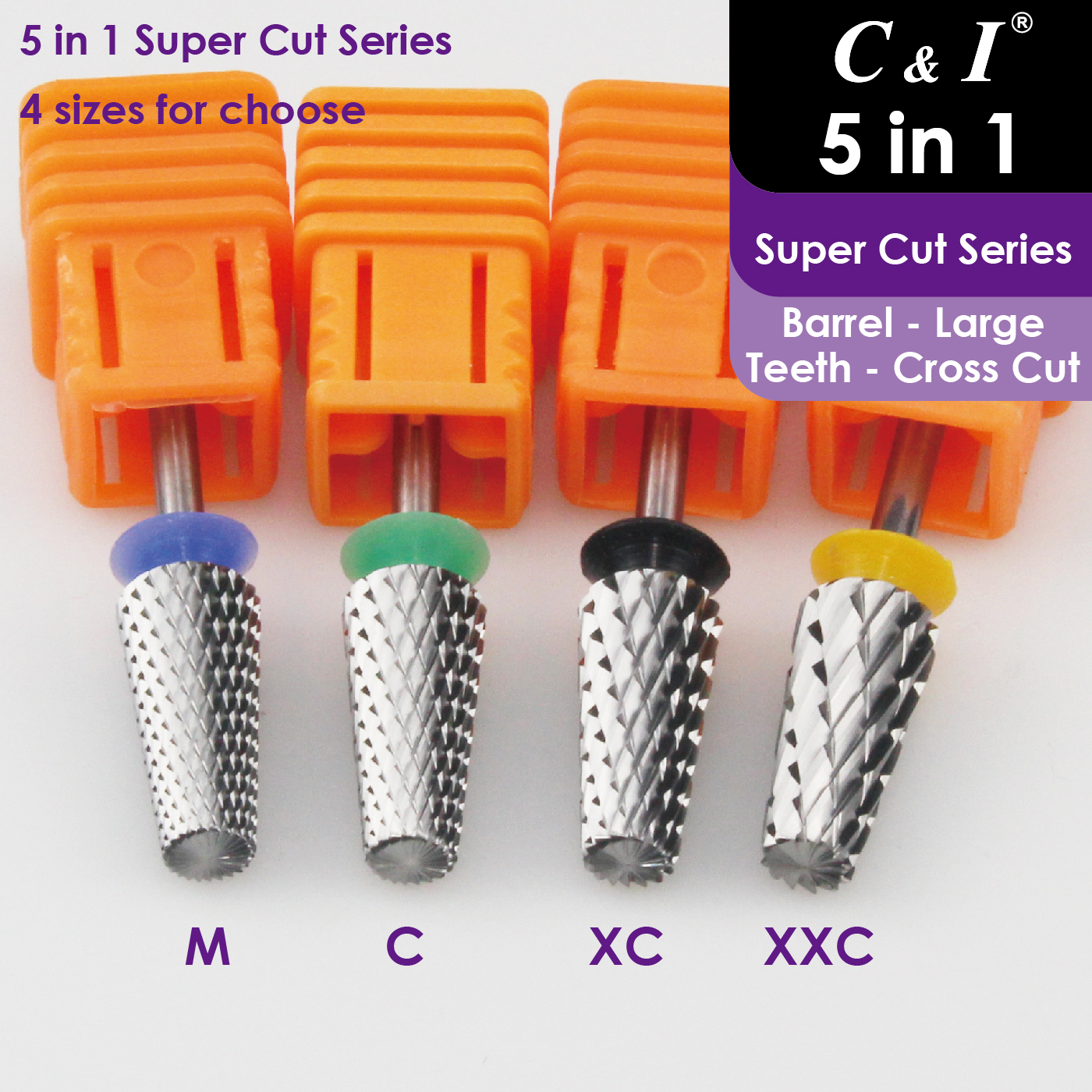 1 Way: In order to have super cut ability, all the file-teeth are toward to 1 direction, so the efile only could rotate in 1 direction to make nail gel remove. Right hand nail techs available.

Made of Tungsten Steel, Shank: 3/32" (2.35 mm).
Choosing a selection results in a full page refresh.